Comprehensive Cancer Centers Clinical Research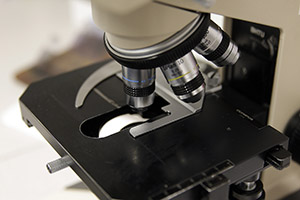 In the modern age, every advancement in cancer treatment has come through conducting clinical research. Comprehensive Cancer Centers prides itself on offering the latest in cancer treatment and clinical research to patients. The practice participates in more than 170 clinical research studies each year and has played a role in developing more than 85 FDA-approved cancer therapies, of which include OPDIVO®, KEYTRUDA®, TECENTRIQ®, PROVENGE®, Xofigo®, Hercepin® and others.
Physician and Patient Resources
To better assist with finding information about clinical research we have a list of active and pending clinical research, accessible here.
Research Affiliations
Comprehensive partners with institutions such as UCLA TRIO-US, The US Oncology Network, USC, Memorial Sloan Kettering Cancer Center and leading pharmaceutical companies to bring groundbreaking treatments close to home, some of which are not available anywhere else in the world.
Right Here in Nevada
Comprehensive has developed one of the largest Phase I clinical research programs in Nevada, with extensive research programs for breast cancer, gastrointestinal malignancies, genitourinary malignancies and skin cancer. All right here in Nevada.
Call 702-952-3350 now or fill out our contact form for more information.